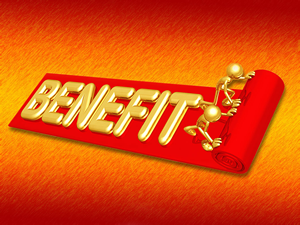 Become the person you were meant to be — the person Mark Hamilton sees in you — the person Mark Hamilton chose to join him! Live the life you were meant to live along with Mark Hamilton. Even become a wealth-building Mark Hamilton Partner RIGHT NOW at the ground-floor foundation position!
As an Active Neothink® Member you have FREE access to the Neothink® Clubhouses, the Neothink® Business Alliance, the daily priceless Neothink® Teachings held over the phone as well as through webinars, the 24/7 discussion boards, communication with advanced Neothink® Mentors, networking with the entire worldwide membership, and the fascinating Journey With Mark Hamilton. This membership brings you into a very special group that provides a life-changing, entirely new dimension of living. Members get a WHOLE NEW LIFE full of lucrative new opportunities and new like-minded friends. Members can also participate on the elite team working hand-in-hand with Mark Hamilton making history together and changing the world. As an Active Neothink® Member, it is all FREE and available to you. Become a coveted Mark Hamilton Partner on exciting money-making ventures such as developing and marketing a product (launching you into a value creator!) or running a clubhouse and splitting profits with Mark Hamilton…to being a Mark Hamilton Partner in stopping the anticivilization and starting a new world — the Neothink®/Twelve Visions World! All choices are intoxicating! All choices are available to ground-floor Active Neothink® Members. Life will never be boring again as you discover the new sensation of constant EXHILARATION! Here you get a new life of wealth, love, and happiness! Imagine the new friends (and possibly romantic lovers) you will meet! There is nothing like this on our planet. Get active in this exclusive club today! Imagine starting your value creation at the FOUNDATION level of a new world! Recall the early entrepreneurs in America. Or imagine the lucky few sitting on top of network marketing companies. This is the rarest of opportunities that comes to only a handful of people throughout the world, throughout history. And you, one of Mark Hamilton's readers, are one of those rare, chosen persons!
Where do you start?
On this web site, you have contact information to your Clubhouse. Simply call and go the next clubhouse gathering. You also have the phone number and pin number to the daily Neothink® Teachings with Mark Hamilton's top Neothink® Mentors. Simply call in and join those daily teaching sessions. Start tonight! You also have the contact and phone number to the Business Alliance. Simply call Rick and discuss the Alliance and any ideas you have. To get involved with the exciting Neothink® Warriors or The Twelve Visions Party, simply call the persons and phone numbers listed. A whole new world is waiting for you to walk into. Just pick up the phone and make that call. Your life will never be the same as you discover the person you were meant to be and live the life you were meant to live. If you have any problem reaching your contact persons, then call Member Services at (800) 480-2336. In a couple of months, Mark Hamilton will inform you about the first-ever amazing Neothink® Network Marketing Opportunity in which you sit right at the first-in foundation level, right at the top of the downlines. Between now and then, walk into Mark Hamilton's world.