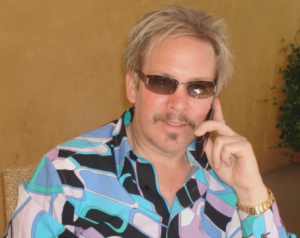 One of the greatest benefits of all: The Journey with Mark Hamilton… with me! This is a twelve-level journey. Here I describe the first three levels of your twelve-level journey (free to Active Neothink® Members)
Level One opens the door to the person you were meant to be as you learn how to play as an adult. By discovering value creation, stagnation quickly gets replaced with exhilaration, and the child of the past returns. Your life leaps to a new level as you tap your deepest motivational root through discovering your Friday-Night Essence.
Level Two reveals the highly-guarded Neothink® hidden secret, the coveted Ten-Second Miracle. The Ten-Second Miracle provides you with another powerful path to value creation – to the life you were meant to live. Indeed, the creation-driven life is what the human mind is supposed to experience; value creation brings values to society and pride and happiness to oneself . . . and is the answer to the often-asked question, "What is the meaning of life?" Your Friday-Night Essence and the Ten-Second Miracle are two powerful secrets to value creation.
Level Three unveils how and why you were chosen to join the Neothink® Society. You also learn our highly-guarded Neothink® Marketing Secret. That meeting teaches you about the Forces of Nature and the Forces of Neothink®…and the powerful marketing forces of both. It also explains how common denominators can be used to pull forth those powerful marketing forces. Our highly-guarded Neothink® Marketing Secret prepares you for the next leg of the journey where wealthy living awaits!